Promenade / Houston
Retail and Office Center
2021 (anticipated) / 15,000 sq. ft.

Promenade is a retail and office center focused on visitors' experience. Atypical of Houston's retail centers, the site is oriented not along the street but perpendicular to it. As a result, recessed areas of the building are set at an angle to the street to increase visibility toward the center. These areas are also designed to promote connections to the outdoors in retail and workplace environments. The recesses shelter entrance thresholds, each one designed for a mini garden with a unique micro-climate, inviting visitors to pause momentarily before entering the stores and offices.


The architectural elements of Promenade—building envelopes, vertical fins, and shading canopies are designed for outdoor thermal comfort. These elements extend the borders between indoor and outdoor spaces. Exterior concrete walls have different corrugated patterns optimized to dissipate solar heat, creating comfortable areas for visitors to gather. In front of the entrance facades are tall, white fins that provide shade as they rise from the mini gardens.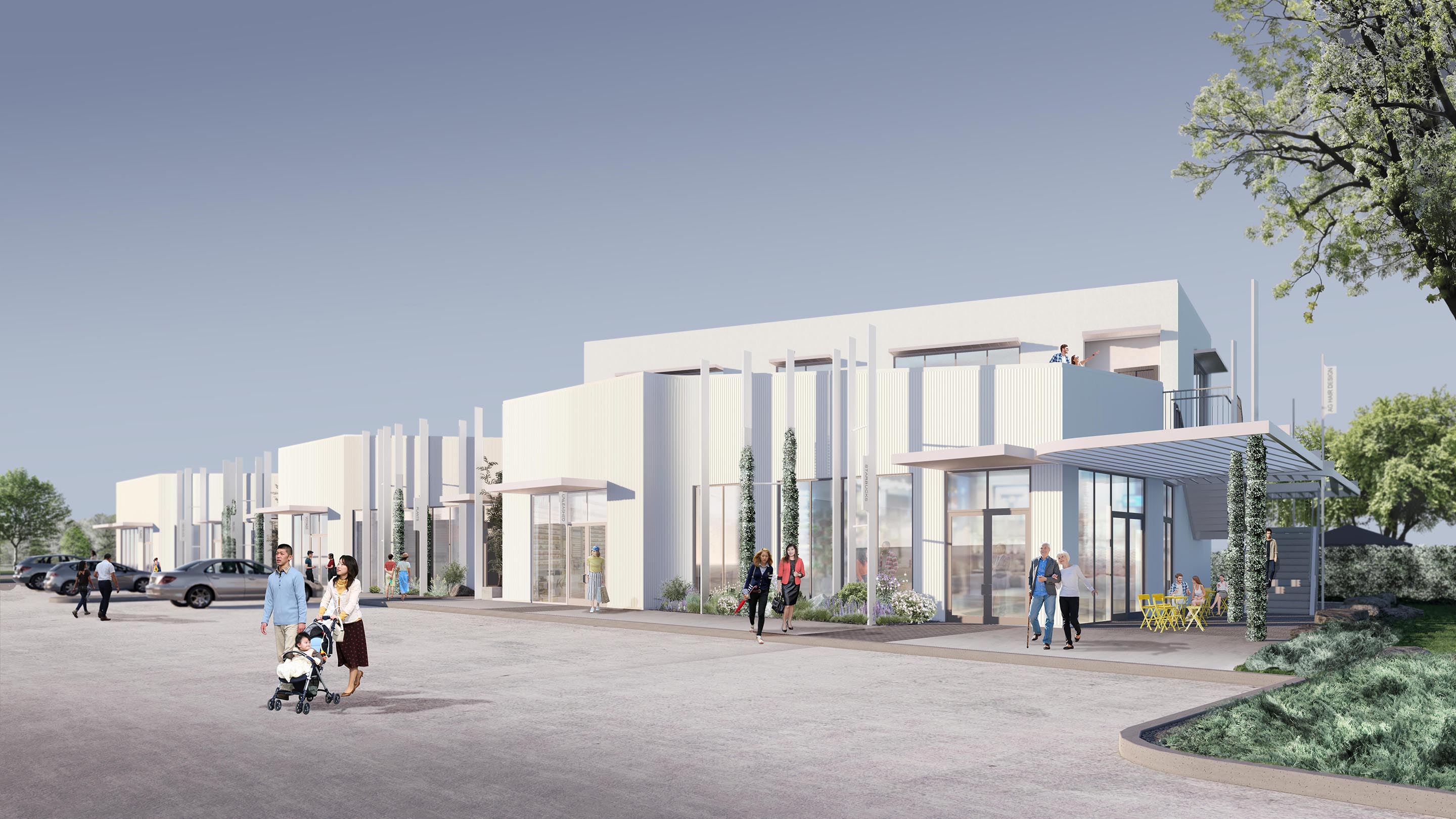 Visitors stroll along a "green threshold" designed for human well-being, with plantings from different local environments: a rock garden, a tall grasses garden, a garden for pollinators, and a desert garden. Promenade connects multi-sensorial environments, like the fragrant scent of jasmine climbers or the shade from bamboo groves, to human experiences. The "green threshold"—part architecture, part environment—uses just 2% of the site area to impact the visitors' well-being.


Project Team: Phu Hoang, Rachely Rotem, Tom Sterling, Brenda Lim


---

Credits: Identity Architects (Local Architect), CJG Engineers (Structural) , ASEI Engineering (MEP), ALJ Lindsey (Civil)