Mini Tower One / Brooklyn
Private Client
Townhouse Addition & Renovation
2023 (in construction) / 3,500 sq. ft.


Mini Tower One is a four-story addition to the rear of a Brooklyn townhouse. The two-family project extends the use of each home by providing space for more activities. Each floor of the townhouse is enlarged, adding areas for work, learning, and entertaining. Some areas can be both indoor and outdoor, such as the indoor terrace and all-season room. They can also be enclosed so residents can watch seasons pass, with views of spring rains or winter snowfalls.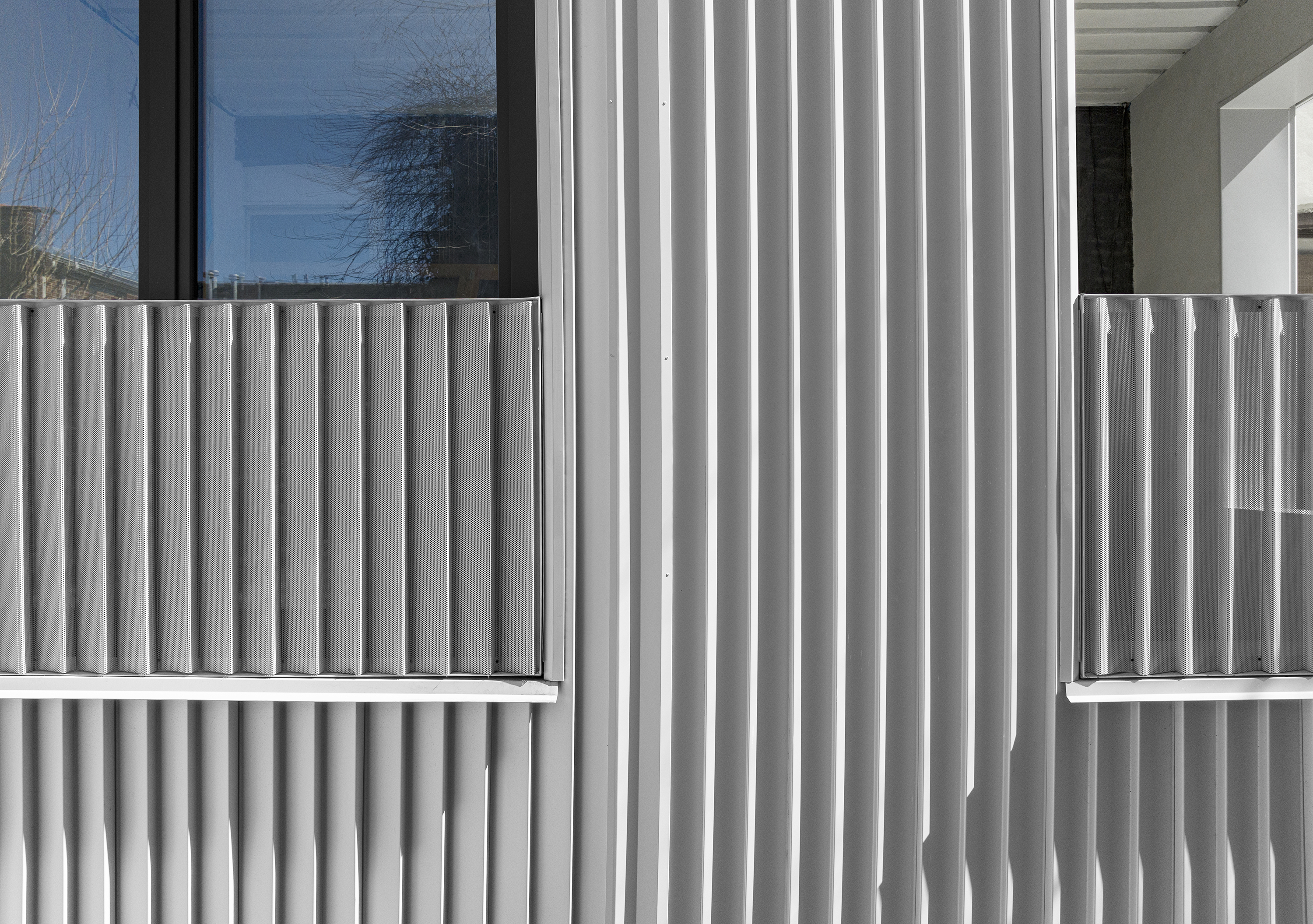 Living in Mini Tower One connects residents to their urban nature, using indoor and outdoor comfort features. An indoor tree provides air filtration and cooler temperatures, while radiant outdoor heating extends the use of the indoor terrace. An air curtain allows the sunroom to be open to the outdoors while maintaining interior environments. The roof terrace includes an edible garden that promotes wellbeing and creates an area for entertaining.


Mini Tower One adds 30% more area to the townhouse while requiring only 12% additional energy, which is more than offset by rooftop solar panels. The project follows passive house principles: super-insulated facades and an energy recovery ventilator reduce energy use and provide fresh air. However, during temperate seasons large openings foster indoor-outdoor living. During these seasons, passive cooling through a whole house fan allows cross-ventilation of all rooms—not typical for a New York townhouse. Residents of Mini Tower One benefit from reduced energy costs and healthy living from fresh air year-round.



Project Team: Phu Hoang, Rachely Rotem, Diego Fernandez Morales, Tom Sterling, Alice Fang, Jiri Vala Project Credits: Silman (Structural), Engineering Solutions (MEP), Zero Energy Design (Building Envelope), TransSolar (Climate Engineering)