Inside-Out Townhouse / Brooklyn
Townhouse Addition
2020 (anticipated) / 2,000 sq. ft.

Inside-Out Townhouse is a rooftop addition to a Brooklyn townhouse, which introduces solar-based low energy systems to both the addition and the existing home. The addition is a 3-bedroom duplex apartment unit that includes a verdant outdoor terrace. Solar based energy systems (photovoltaics, solar hot water) are part of an overall design focus on sunlight and natural lighting. Two roof terraces in Inside-Out Townhouse—one for the additional unit and another for the existing building—are surrounded by perforated metal panels that promote the growth of climbing plants.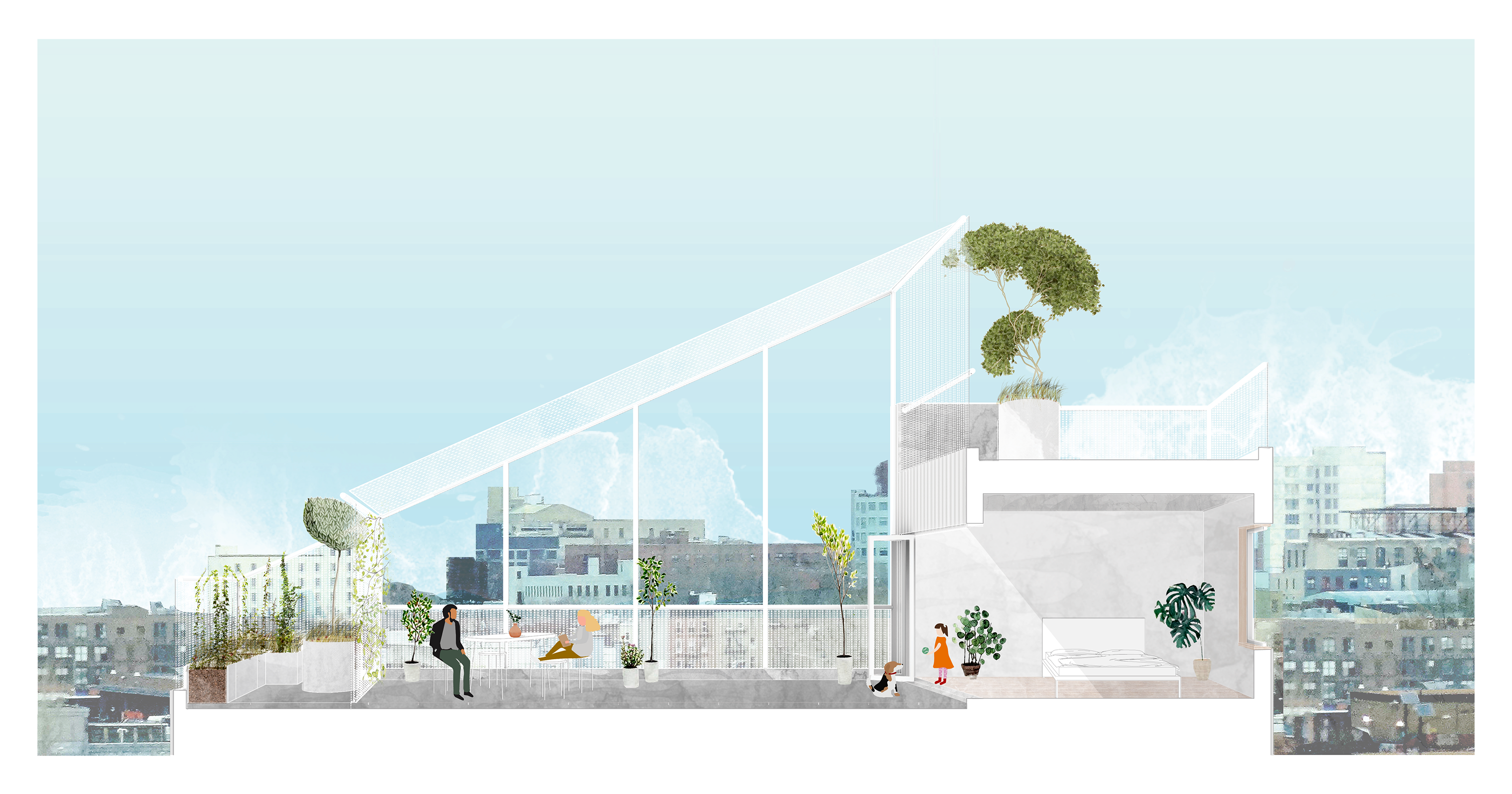 Inside-Out Townhouse is designed for residents to experience an open flow between indoor and outdoor living. The two roof terraces are connected by an open steel frame that supports passive cooling systems-- shading canopies, climbing plant trellis and water misting cooling system. Together, they provide the experience of being in "outdoor rooms." The addition's mezzanine bedroom also has a retractable glass wall that, when open, extends the outdoor terrace into the bedroom.



In the addition's interior spaces, a double height area in the living room is naturally lit from the terrace above. Throughout the addition, large operable windows allow for ample cross ventilation. The openness between inside and outside provides residents—in both the addition and the existing townhouse—with daily connections to nature, improving their quality of living and well-being.



Project Team: Phu Hoang, Rachely Rotem, Jiri Vala


---

Credits: Silman (Structural)