MODU launches initiatives to design for better futures. We work as creative entrepreneurs, engaging with issues important to us proactively with new ventures.
Second Life

Second Life consists of "mini-buildings": free-standing, modular structures that adapt to different sites, whether within a building or in an open lot. These structures activate overlooked assets in neighborhoods—sites that are indoors, outdoors, or even in-between—revitalizing properties while building communities. Our cities face a persistent problem: there is an abundance of overlooked or underutilized spaces at the same time as there is an urgent need for affordable and adaptable spaces.
Each "mini-building" can be modified, creating unique visual identities for businesses and community organizations. They are rapidly assembled and can be relocated to other sites. They also utilize modular elements to optimize assembly, requiring less time and lower costs than typical construction projects. As a result, they require fewer time-consuming building permits and reduce operating costs. Every Second Life site can be passively heated or cooled "off the grid," enabling them to adapt to changing environments.

More information available.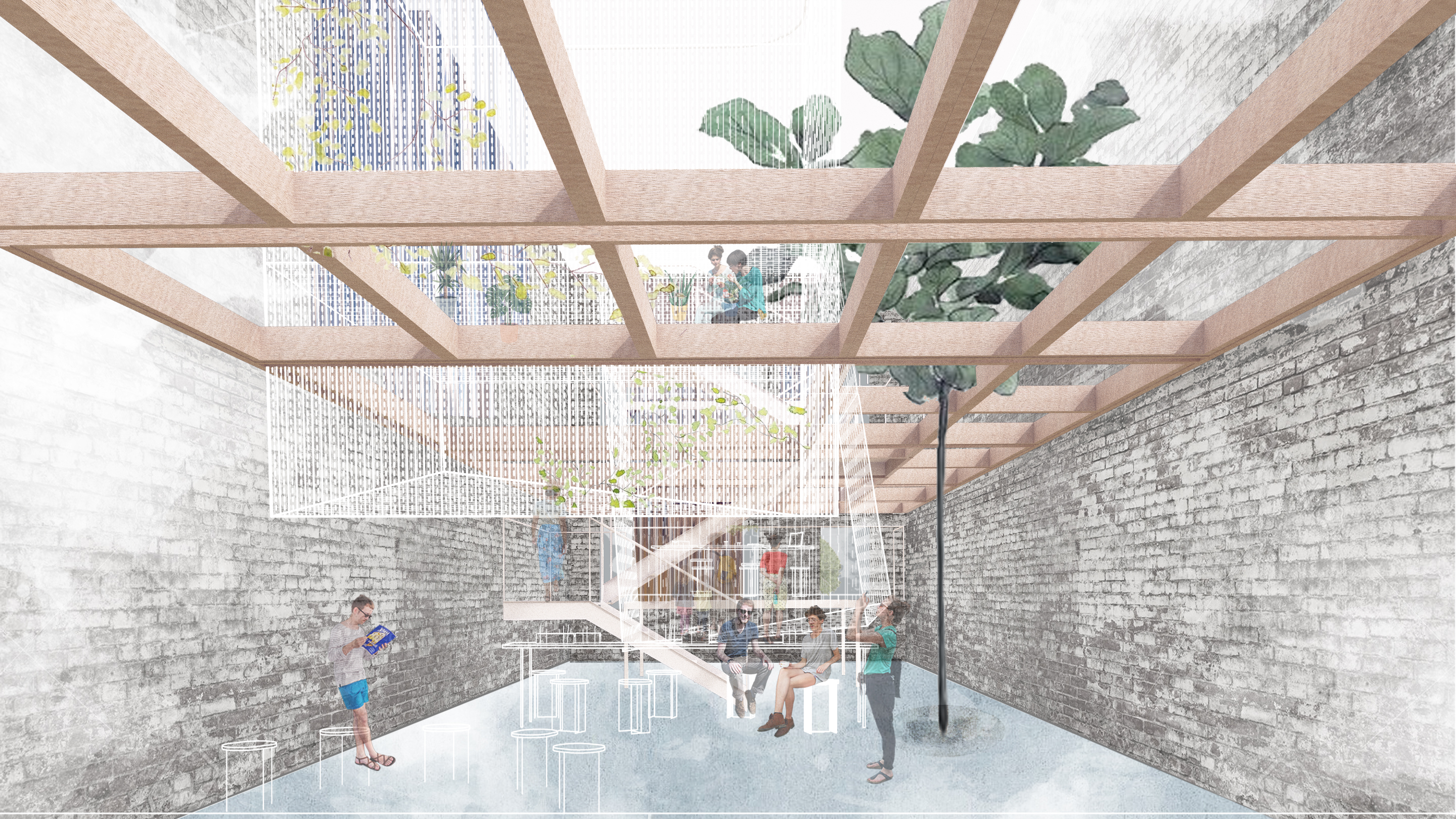 ---

Green Room

Green Room is part adaptable "room," part greenhouse, and part environmental technology. It is a healthy, adaptable environment that provides space for people to work, learn, and rest—separate yet together, amongst coworkers or family. It is a modular, lightweight "room" that avoids the cost and time associated with retrofits: delivered in an elevator, assembled by two people in a day, and does not require a building permit.
The product can be used both indoors or outdoors. Outdoors it transforms open lots, while indoors it adapts to the changing needs of workplaces and homes. However, the more time one spends indoors, the more one needs meaningful interactions outdoors. The benefits include reducing stress and improving immune systems. Green Room supports plants, providing healthy environments and filtering air. When these walls are closed, it becomes an indoor greenhouse.