Housing and Tree / New York
NYC Department of Housing Preservation and Development
Affordable Housing
2019 / 3,900 sq. ft.

When you are in your apartment, you are not in the garden. When you are in the garden, you are not in your apartment. But what if you could be in a garden while in your apartment? Housing and Tree explores this paradoxical experience with a proposal for affordable housing built around a green space. The small but verdant space — part greenhouse, part atrium and part garden — acts as the building's lungs, bringing natural ventilation and daylight deep into the building's interior.


Collaboration: TransSolar (Climate Engineering)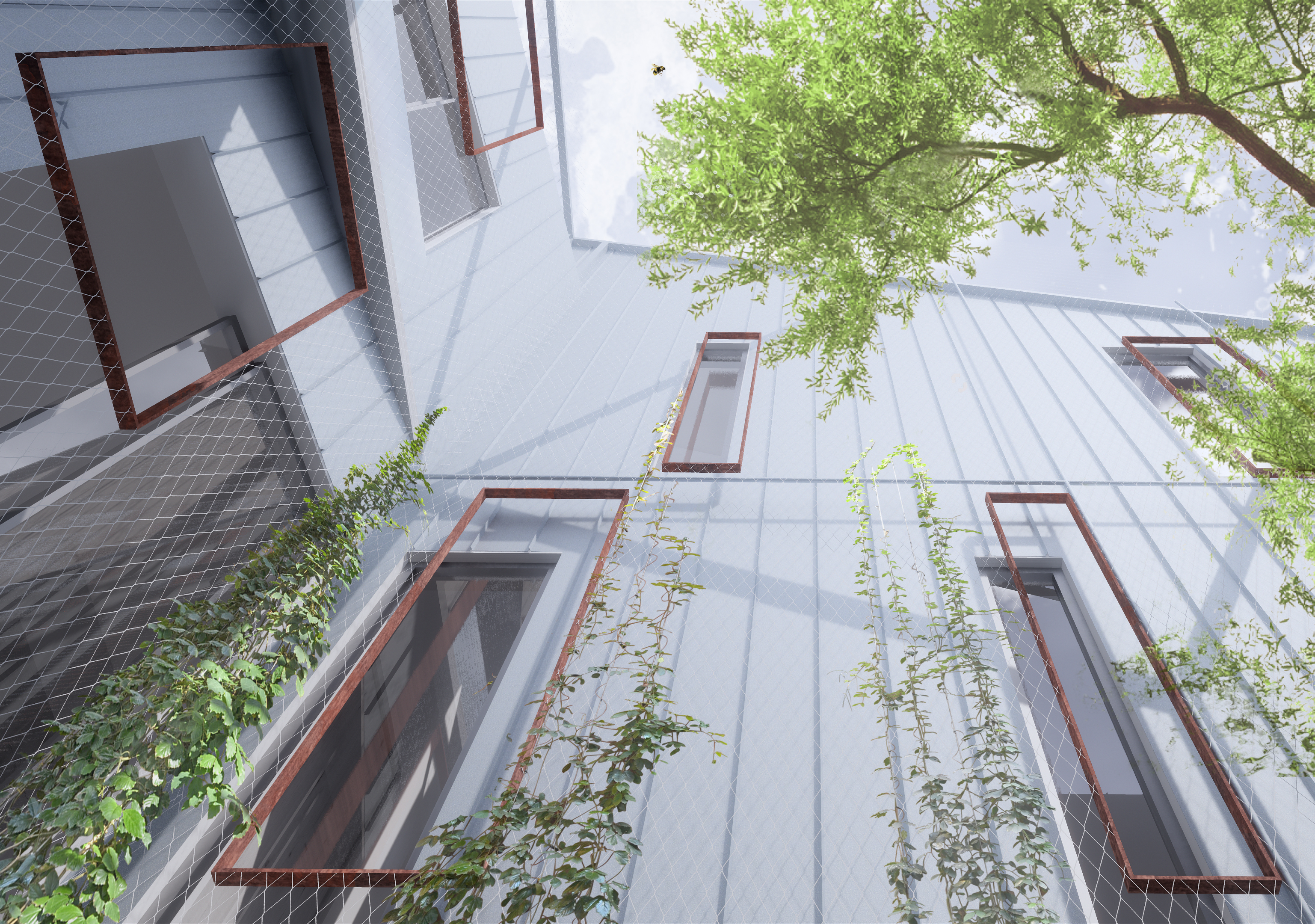 The vertical greenhouse's energy saving micro-climate is maintained year-round, being warmed in the winter by an operable greenhouse roof and cooled in the summer by a large shade tree. From their balconies, residents can watch this fruit-bearing tree change with the seasons; creating an atmosphere of both home and garden. In the winter, a polycarbonate roof provides heat via the greenhouse effect. In the spring and fall, this operable roof is fully retracted, allowing each unit to be naturally cross-ventilated.

Housing and Tree supports the multi-generational community of East Harlem by providing a mix of affordable housing unit types, from studio apartments to two-bedroom duplexes, as well as collective spaces that appeal to multiple age groups. The rear garden, for instance, provide residents of all ages with individual gardening plots in a healthy, shared environment. These verdant common areas recall the hidden community gardens found throughout East Harlem.


Project Team: Phu Hoang, Rachely Rotem, Jiri Vala, Zhenwei Zhong, Craig Sinclair