Double House / Houston
Gip Real Estate Holdings
Townhouses
2023 (in development) / 5,400 sq. ft.


Double House are two townhouses designed for a mother and her adult daughter. The multi-generational home is separated by a wall but connected twice. In the rear yard, the patios are linked through a garden. On the top floor, the townhouses share an indoor-outdoor "bridge room." This adaptable space is accessible to both mother and daughter, and can be used as an indoor terrace, remote office, or home gym. Double House is two homes together—yet separate.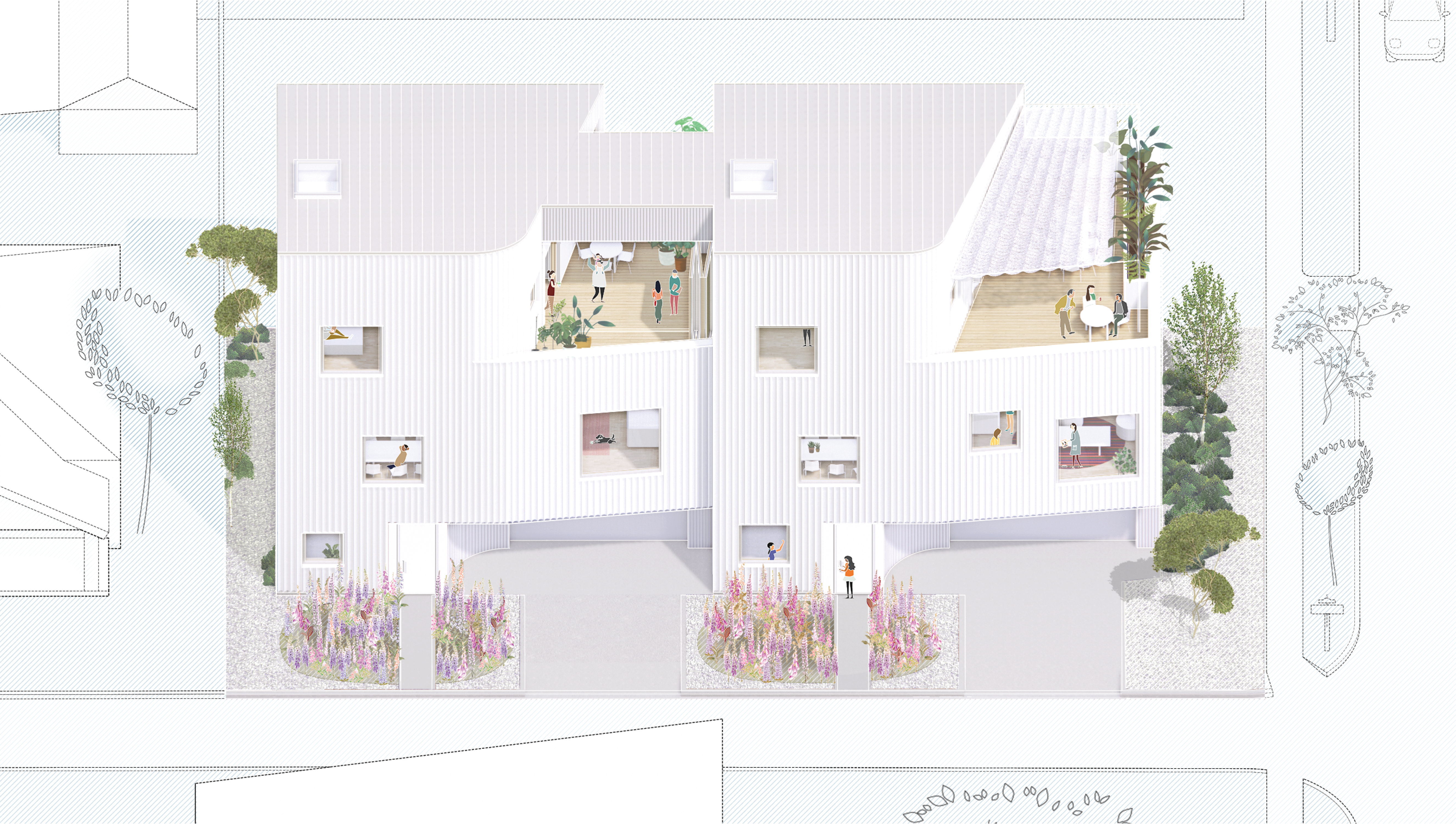 Daily activities occur in areas located for the changing light of the day. The kitchen receives low morning sun, while the living room provides a view of sunset over downtown Houston. The dining area invites viewing of the evening dusk. All these moments occur with an open second floor plan that connects cooking to eating to lounging. The daily rituals are also reflected on the building envelope. Rather than a repetition of windows, different sizes and heights capture views of nearby trees and the city skyline, while also providing privacy from neighbors.


Houston's hot climate calls for improving both indoor and outdoor comfort. Double House's third floor incorporates large openings that invite cross breezes, and its terraces have deep roof overhangs and trellises for shade. The staircase incorporates an operable skylight at the top, to let in natural light and to evacuate hot air from each floor. Rear patios are recessed to provide shade, while the front yard incorporates natural meadows that are rain gardens for Houston's heavy rains.



Project Team: Rachely Rotem, Phu Hoang, Diego Fernandez Morales